That lovely man, Doug, from
em4 miniatures
has been slaving away over hot moulds to return the sadly departed Spacelords range into active service. Well, there is actual lead you can buy from him now. This needs to be done directly by email, rather than through the website (enquiries AT em4miniatures DOT com).
As an appetizer, here are some ship's crew: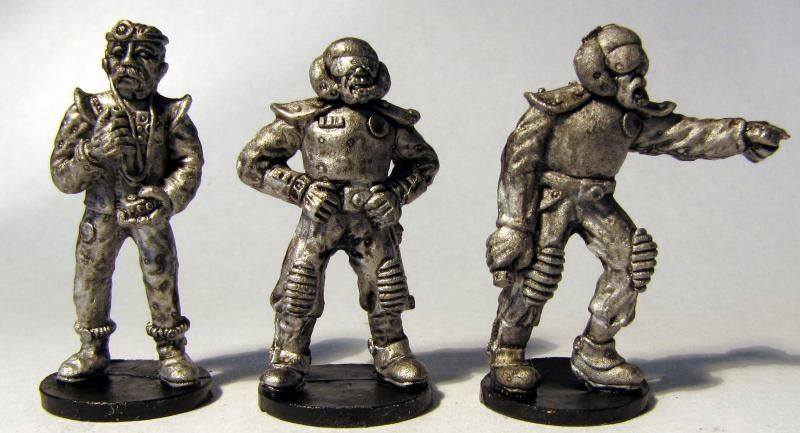 All six figures together are £9 at the time of writing, with postage "at cost"
And then there's the even nicer adventurers:
Can you say "Rogue Trader and crew"? Third from left could even pass as a servitor if you wanted.
These will set you back a measly £6 + 93p postage in the UK. The more people buy them, the more other codes he'll be able to release and quicker, too!
Why are you still here? Get thee to thy email!
Rab